Fleet Signage
Be streetwise, be fleet wise. Here at Custom Graphics, we pride ourselves on our experience in branding and fleet signage. Vehicle signage is a diverse art: it can range from a simple sign on the rear end of a car to an almighty graphic image spread across an enormous truck and fully enveloped in vinyl. Your car is the road to your own commercial success and your design can help you achieve the recognition you deserve.
Custom Graphics can deliver you an outstanding service from conception to completion. We will guide you through the whole process of fleet design to offer you the best advertising solution for your company.
Our many options can ensure we meet the demands of your business at a reasonable price.
Bus Wraps
Billboard bus is an excellent marketing strategy that broadcasts your company on the road wherever you travel. Waiting impatiently at the red light or sitting in traffic will now play to your advertising advantage! Everyone will absorb your message through the spectacular graphics and printed vinyl wraps that Custom Graphics can offer you. Our certified installers are a professional team of vinyl-experts here to wrap you with the best marketing solutions. Our full vinyl wraps range in size from the small and sweet Ford KA to a monster, mammoth truck. Please contact us for full details.
Truck Branding - truck wraps
Make your bucks and market with trucks. It's as simple as that. Truck branding is an efficient, reliable and consistent way of improving business visibility and here at Custom Graphics, our full truck vinyl wraps are the best solution. Much like our other vinyl products, nothing is permanent which means you can change the design or replace your vinyl wrap whenever you desire. Your truck is an mobile advertising canvas, so splash it with your company's voice and experience the sudden improved recognition of your business.

The mobility of your vehicle provides your business with a cost-effective and broad-reaching marketing message. With a wrapped truck or van - every delivery is a testimonial to other local business as to who they neighbors have chosen
Get your company in the public eye, day in and day out everyday!
Car Stickers
Imprint your messages on the minds of your customers and invest in a new set of car stickers. Loved by all ages, car stickers are a novelty that never wear thin and nor do the sticker products of our Custom Graphics. Our durable car stickers are a diverse, personalised range that be easily applied and effortlessly removed should you wish. We can print your message bold and bulky on a fleet of cars to promise great visibility over town.
Truck Signage
Attract the gaze of every streetwalker with your larger-than-life truck and its bold signage. Vehicle wrapping is a trusted, effective solution for fleet owners to broadcast business messages on multiple vehicles and spread the word on the road. A fleet on the freeway is a marketing dream. Whether you are searching for a simple truck signage or a complete truck wrap, contact us to discuss your options.

Bus Signage
Bus wraps give your business the chance to showcase your products or services to tens of thousands of people everyday.
There are multiple options you can chose from, a full coverage of the bus, window signage or just some small stickers on the rear of the bus. Whatever it is, we can help you.
We are capable of targeting audiences in different areas through our advanced research tools.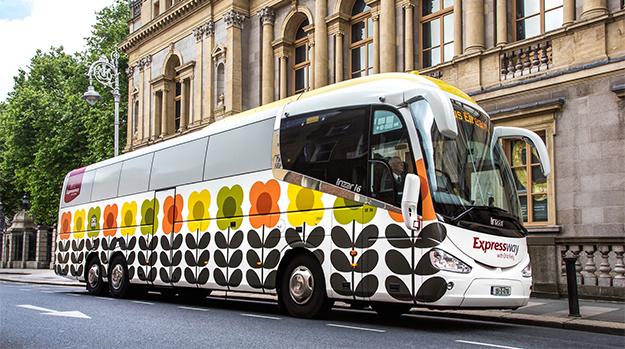 Train Wraps
Imagine Thomas the Tank Engine as a little billboard; he would gather so much fascination from onlookers and passengers and equally so much envy from rivalling trains. Now imagine your business idea, message, voice, logo or representative graphic image plastered on the side of a train as it hurtles cross-country or weaves its way through various suburbs. With the number of passengers hopping on and off, the long line of platform-waiters, the many train staff, you can guarantee to be noticed. Invest in some of our excellent vinyl train wraps and Custom Graphics can promise your business will be chugging its way to success faster than Thomas the Tank Engine.