The Business Benefits of Floor Stickers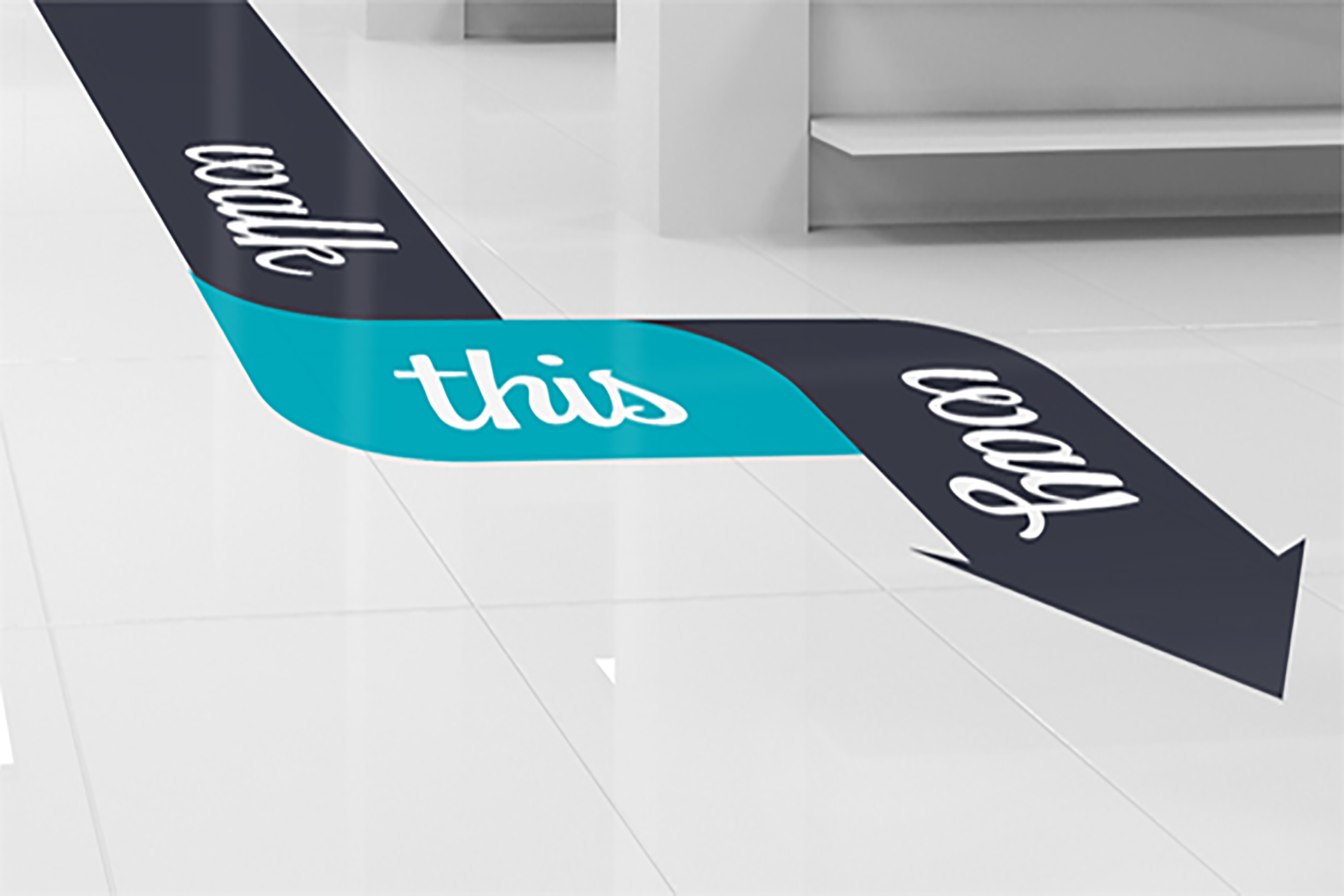 Floor stickers can be a great way to market your business and enhance the customer experience.
Here's why.
They're eye-catching
The floor is not a frequently used marketing space. Placing your signage there is unexpected, meaning that even in today's cluttered advertising landscape, floor graphics are an effective way to cut through the 'ad blinders' and catch consumers' attention.
Customisable
Add their customisability to their effectiveness at grabbing attention, and floor graphics become an excellent way to enhance your customer's experience. Depending on your brand identity and business needs, you can use your floor stickers to:
Help your customers navigate to certain areas
Write amusing messages to leave a positive impression
Or even go big and create a fully custom floor.
Flexible
Floor stickers can also be attached to pretty much any surface, including tiles, wood, laminated or tiled floors, and more.
Additionally, they're not hard to remove. So if you're going through a rebrand, want a temporary promotion, or just need to tweak the design or messaging, floor stickers make it easy.
Want to see what floor stickers can do for your business? Get in touch with us today, and our signage experts will get you set up with custom designs, quality materials, and professional applications.
Custom Graphics, where we redefine the art of personalization for your vehicles. At Custom Graphics, we specialize in crafting top-tier car stickers and decals that not only adhere seamlessly to your vehicle but also make a bold statement on the road. Our commitment to customization and quality shines through in every product, allowing you to transform your vehicle into a unique expression of your style. Whether you're looking to add a touch of personality, showcase your interests, or elevate your brand presence, Custom Graphics has the perfect car stickers and decals to meet your needs. Explore our extensive collection and discover how we blend innovation with design, offering you the freedom to make a lasting impression wherever your journey takes you. Drive with distinction – choose Custom Graphics for the ultimate in personalized automotive expression.