Sail to Success with Custom Boat Wraps A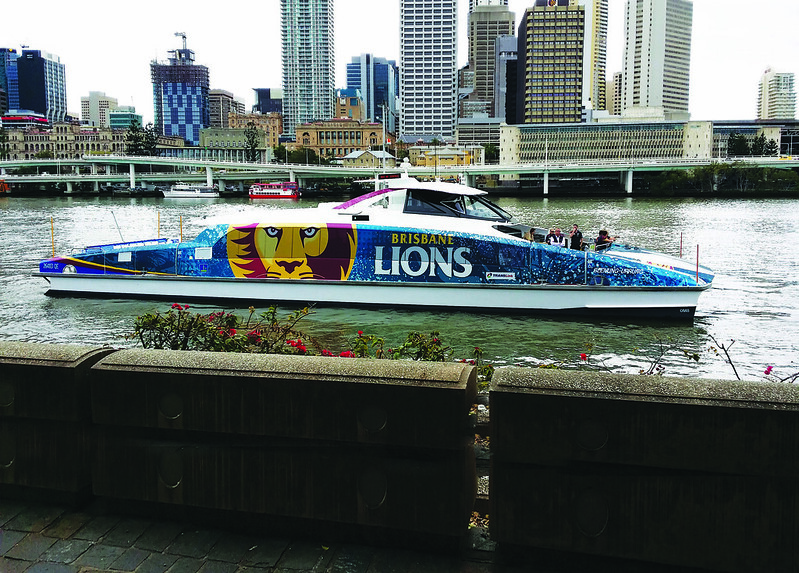 A quick walk around the marina is enough to conclude one thing: all boats look the same. It's true that not all boats were built equally, but at first glance if you've seen one boat, you've seen them all. Bonus points to you if you choose the best color a boat can have: white. We have something that not only can make your boat stand out, but protect it as well: boat wraps.
Boat wraps are the best way to make your boat stand out in a sea of similarly-colored boats. Boat wraps ensure that your boat will turn heads not just as you cut through the water but also when you're docked at the marina. Boat wraps specialists are everywhere, but none have as much experience as our specialists in Custom Graphics. Custom Graphics has the experience and expertise of wrapping cars, utes, buses and trains to ensure excellent work every time a wrap is applied to your boat.
One of the good reasons for putting up boat wraps is style. If you're tired of your typical coloured boat, we have specialised boat graphic designs that can boost your boat's flair and character. We know a lot of boats are powerful when sailing the open seas, but there's no reason not to have a head-turner even when your prized possession is resting at the docks.
Aside from style, boat wraps have another advantage: it can increase your boat's lifespan. Custom Graphics uses vinyl boat wraps for hulls that are waterproof and have a special silicone coating that, if installed properly and maintained regularly, can last for three to five years. This makes your boat easier to maintain, compared to regular gel-coating or spray painted hulls, both of which deteriorate quicker and will need more regular touch-ups. If you're already considering getting boat wraps over conventional methods but is thinking about transport, worry not because the boat wrap specialists of Custom Graphics will go to any garage, dock, or marina that your vessel is stationed at.
If you're not keen on getting full boat wraps just yet, Custom Graphics also offers boat stickers for boat numbers, boat names, as well as different advertising solutions for your nautical needs. Custom Graphics is here to make your business float. We can service your boats anywhere you need us to